A Beginners Guide To Buying Watercolour Paper
[ad_1]

Watercolour papers can be a minefield for a beginner.  'What paper should I use?' is one of the most common questions I get asked in the shop here at Ken Bromley's.  In this post I will compare different weights of paper, explain the difference between the traditional and metric methods of weighing paper and then talk about the different surfaces and formats watercolour paper is available in. 
---
Let's start at the beginning – What is watercolour paper made from?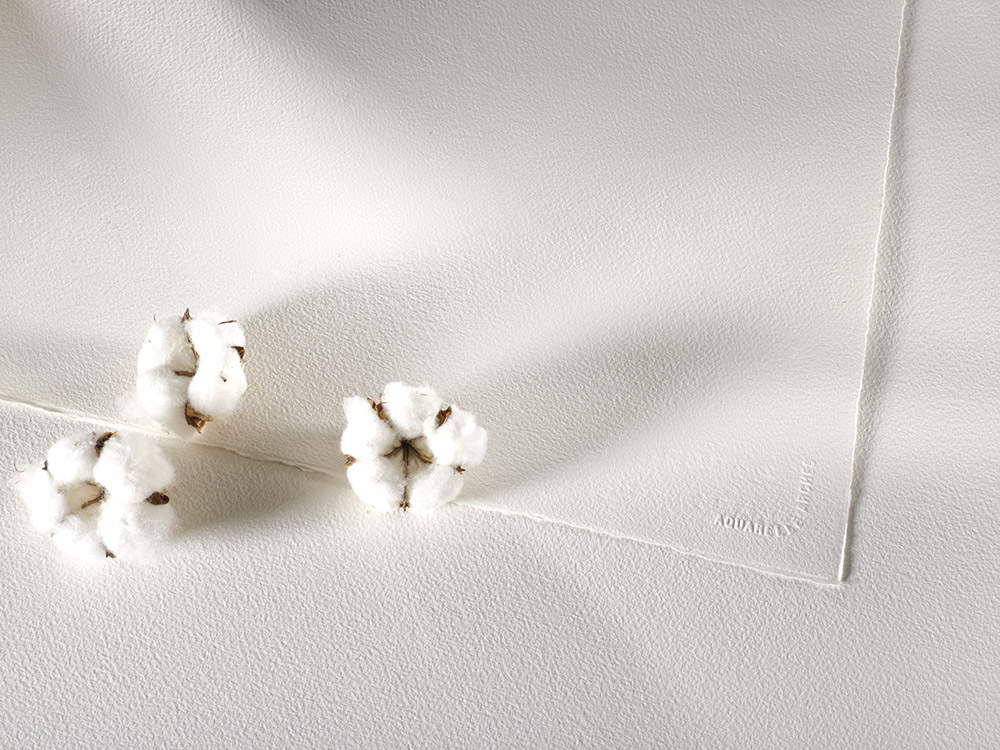 Traditionally, watercolour paper is made from two types of materials, cotton and cellulose pulp.  A higher proportion of cotton is found in the highest quality papers such as Arches Aquarelle, Saunders Waterford, Winsor & Newton Professional, Langton Prestige & Fabriano Artistico. Known as RAG content, it has excellent strength, durability and archival quality.  
Cellulose pulp is made from chemically treated wood, some papers contain a mixture of cotton and cellulose which means that it is more economical to buy. Papers such as Bockingford, Botanical Ultra Smooth, Winsor & Newton Classic & Langton all have some cellulose content.  
Recently manufacturers, such as Hahnemuhle, are making paper from other sustainable materials like bamboo and agave. These fast growing plants result in a raw material saving.  So if you are conscious about your impact on the planet then these new papers may be a good option for you.
What weight of paper is best for me?
The weight of the watercolour paper is one of the most important considerations for an artist.  Watercolour paper is mostly made in four weights; 90lb, 140lb, 200lb and 300lb.  Basically, the weight of the paper correlates to how thick it is. 90lb is very thin in comparison to 300lb which is similar in thickness to card.  The following images show the changes that happen to watercolour paper once water has been applied;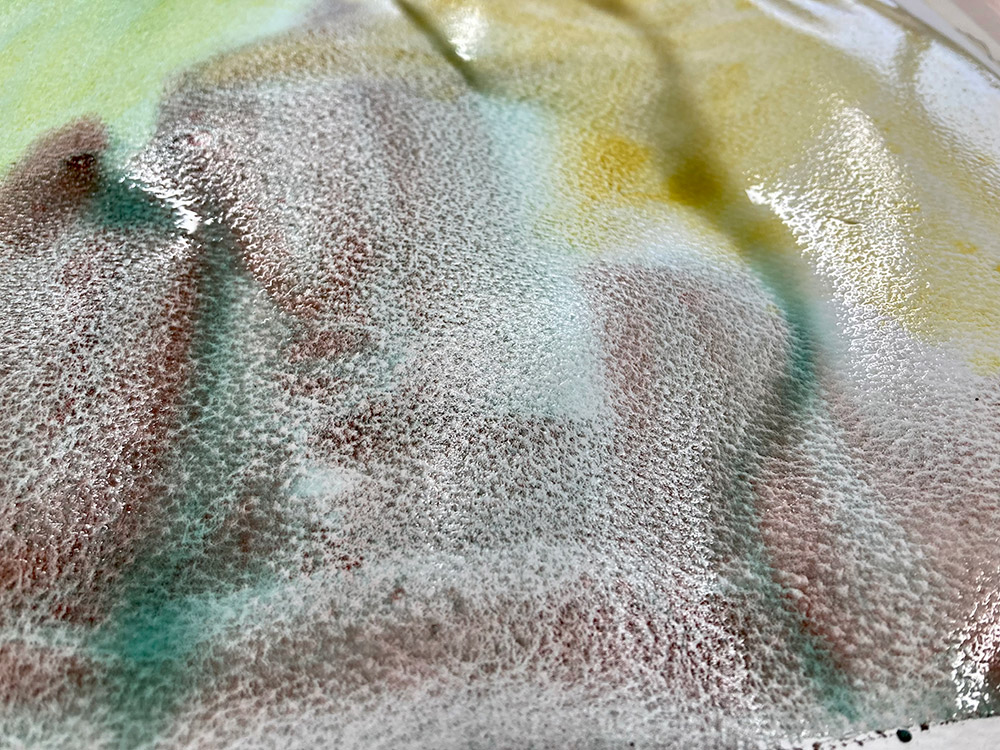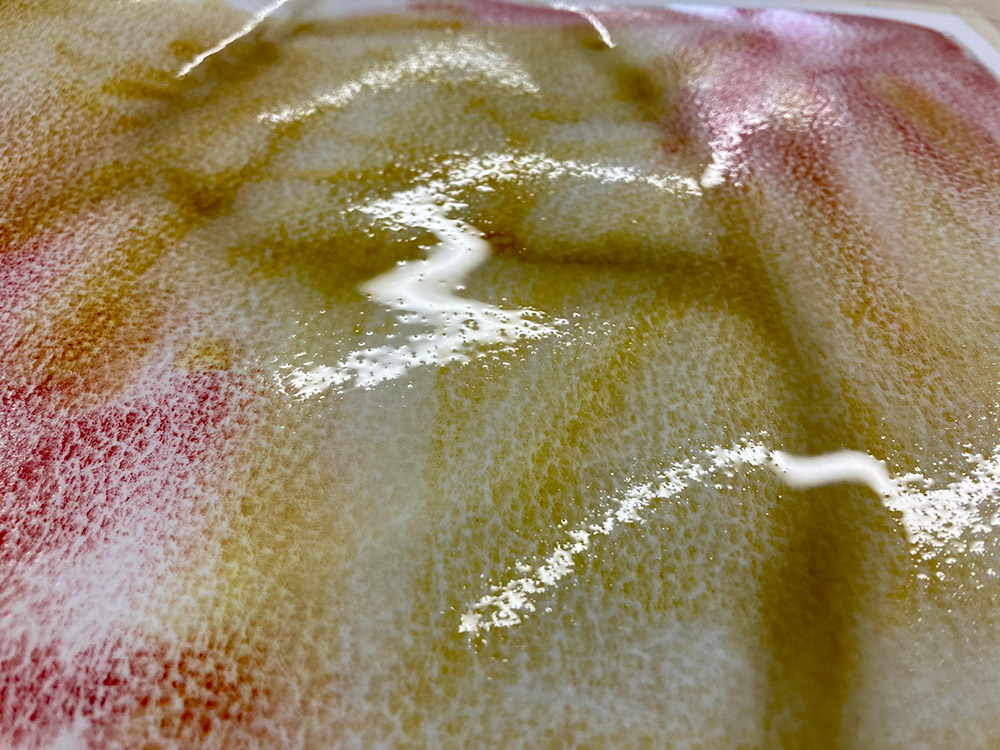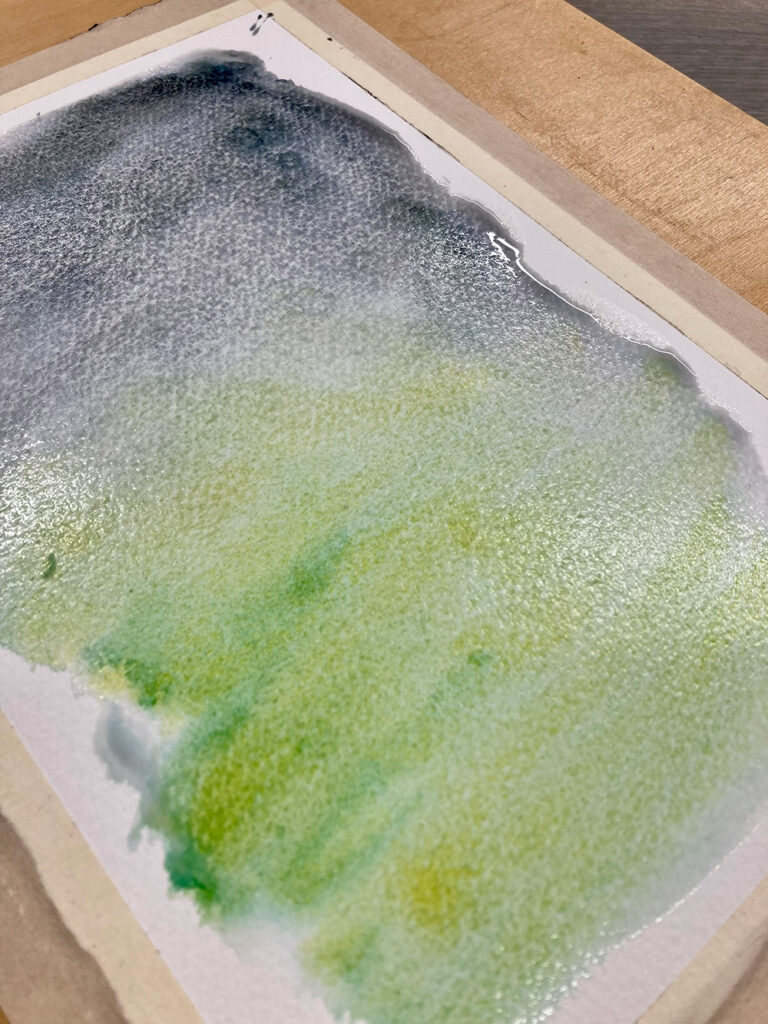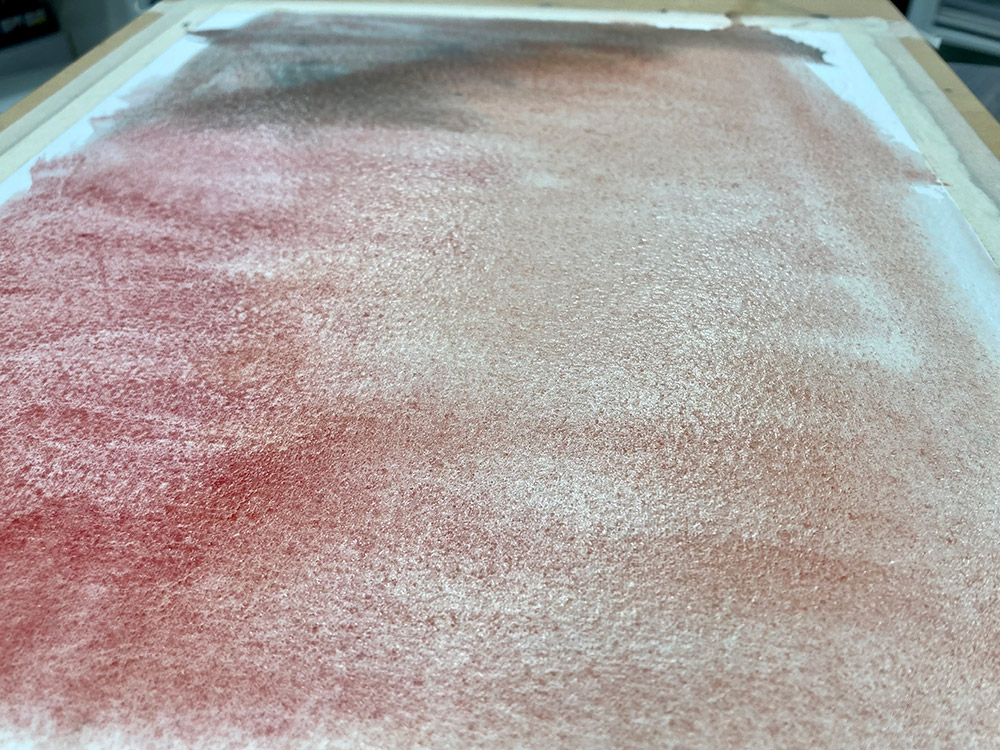 In summary, and as a rough guide, I recommend that paper of or under 140lb needs to be stretched to avoid the paper buckling.  You can find information on stretching paper and our Perfect Stretcher here.
So what is the difference between LBS and GSM?
You may have noticed two different units of weight on a watercolour pad or pack.  Traditionally watercolour paper is measured using the British Imperial System, that is pounds per ream.  A ream is made up of 500 sheets and it measures 22" by 30" – this is what is called the full imperial size.  The weight indicated on the paper pack or pad is actually the weight of a full ream, so 140lb is the weight of 500 sheets measuring 22" by 30".
There are, however, small differences in the sizes of paper sheets, for example some cartridge paper is made in sheets measuring 23 ⅜" by 33 ⅛".  To compare like for like a metric system was introduced which measures paper weights in grams per square metre (GSM).
Here's a handy diagram to help you compare both measurements.
| Imperial | | Metric |
| --- | --- | --- |
| 90lb | | 190gsm |
| 140lb | | 300gsm |
| 200lb | | 425gsm |
| 250lb | | 535gsm |
| 300lb | | 640gsm |
| 400lb | | 850gsm |
What are the different types of surfaces?
Another question asked regularly in our shop is what the difference is between NOT, hot pressed & rough papers?  Well, these terms refer to the surface of the paper and it's texture. 

Hot pressed papers have a smooth surface made by passing the paper between two hot cylinders. It suits paintings that have a lot of detail such as botanical paintings.  Cold Pressed or NOT (as in not Hot Pressed) papers have a slightly textured surface which makes it suitable for most types of painting.  Finally, the last type is 'Rough' which is exactly as it suggests the roughest surface. This surface is great for painting landscapes as the textured surface can enhance the final painting.
Surfaces can also vary between manufacturers, so for example Bockingford Extra Rough has a looser but more uniform 'dimpled' surface than Arches' rough paper. It's worthwhile comparing paper across ranges to find one that is most suitable for your painting style.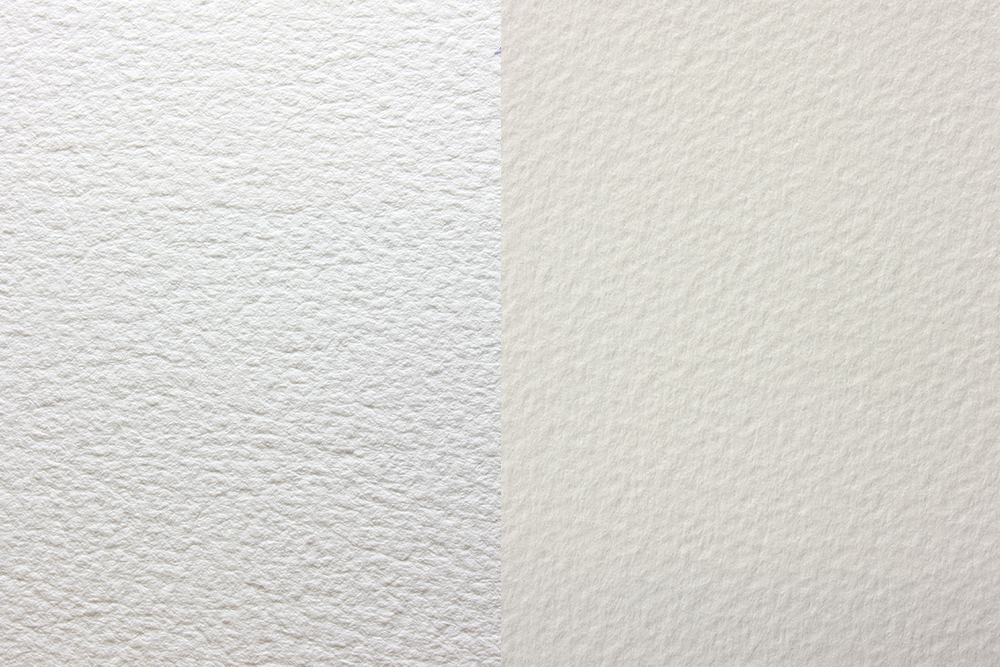 Which side is the front of the paper?
There is usually a difference between each side of the paper.  If your paper has a watermark, try holding the paper up to the light and if it reads the right way round, then that's the front of the paper.  Some papers have an embossed image in the corner and the raised parts are on the front of the paper.  For mould made paper, one side will be slightly smoother where the pulp has touched the wire mesh. The other side is more dimpled where it has met the woollen felts during the manufacturing process.  The 'felt-side' is considered the 'front'.  However, there really is no right or wrong side, both sides can be used.   In short it's down to personal preference on which texture you like best. If your painting doesn't turn out how you expected, turn over, and use the other side!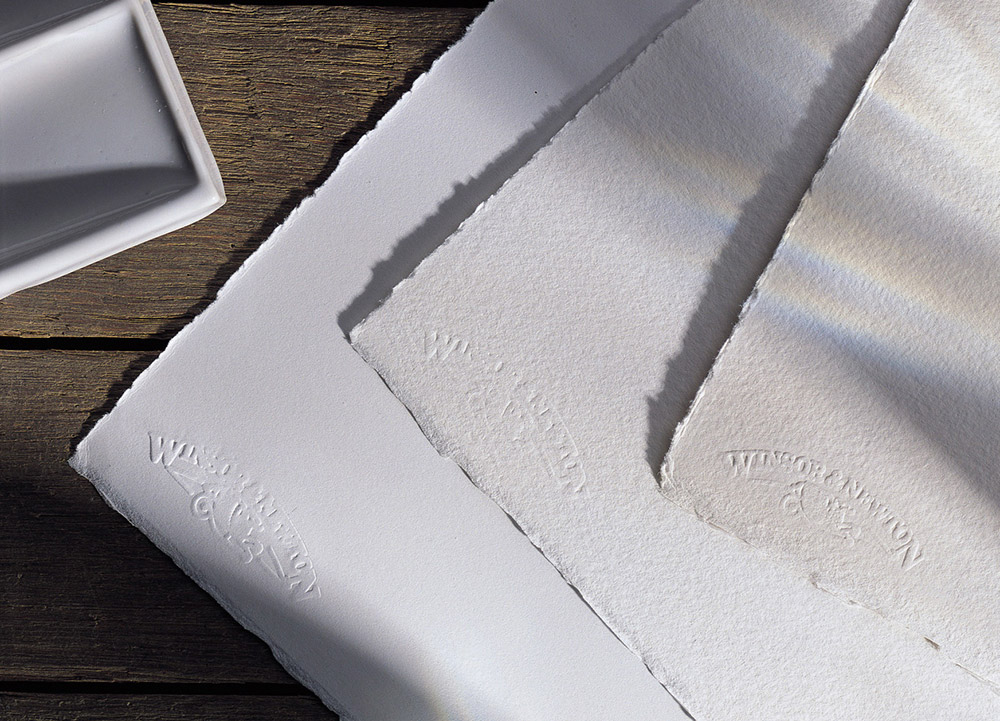 What are the different formats that watercolour paper can be bought in?
The cheapest way to buy paper is in sheets or packs. However this does mean that you may have to 'stretch' your paper and that means preparing ahead of time.  An alternative suggestion is a watercolour block. These are like a pad of paper but instead of being glued on one side, it's glued on all four sides.  Consequently, the paper is kept taut when water is applied.  A corner is left unglued so that the top sheet can be peeled off after you have finished your painting.  It's a slightly more expensive option than sheets, packs or pads but it's convenient for classes as no preparation is needed and there's no lugging heavy boards around.  Watercolour pads are ideal for using on the move, like a sketchbook, most pads come in 140lb/300gsm so expect the paper to slightly cockle.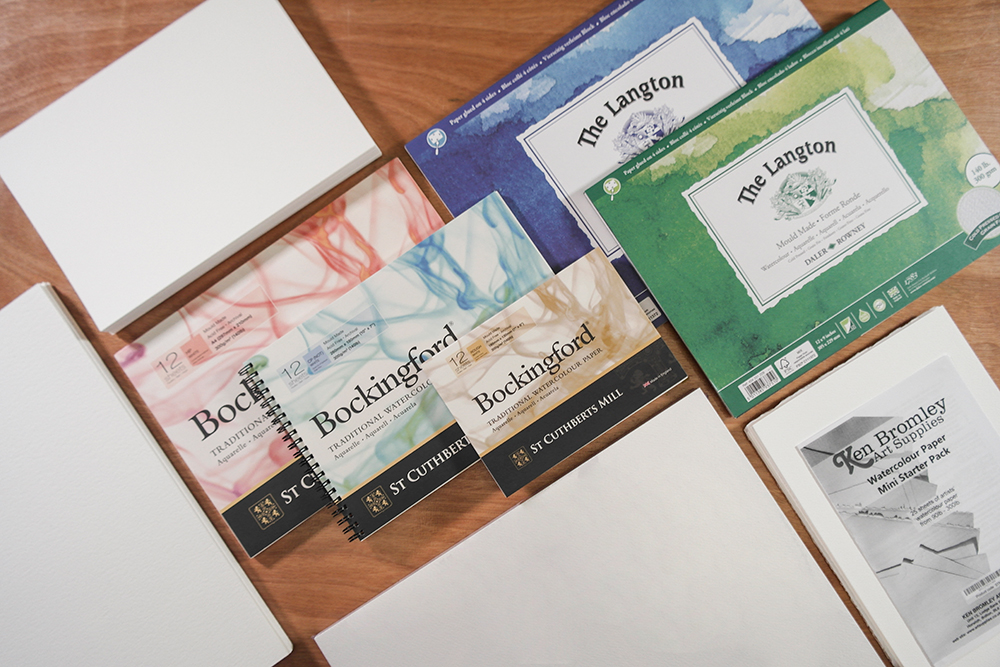 My top paper recommendations when you are starting out are:
Ken Bromley Practice Paper –  it weighs 130lb and has a NOT surface and is an economical way of practising various techniques.  Available in packs of ¼ imperial sizes (11" x 15") and ⅛ imperial sizes (7.5" x 11").
Bockingford or Langton Block – if you are attending classes I think a block is the most convenient option in terms of preparation time and actually getting it to the class with the rest of your materials.
Bockingford 200lb NOT paper pack – use this at home on a board, you may not need to stretch it, just use masking tape to attach to your board.
Mini Starter Pack – a great way to test a selection of the papers we stock, find your new favourite paper without the outlay of buying a full pack.
[ad_2]

Source link