The arts news you may have missed
[ad_1]

We've recapped of the hottest headlines, announcements and arts news that shaped the zeitgeist this past week.
Our top stories this week
Jump to:
Be in the know
What's on
Review highlights
Government restacks Australia Council Board pre election
Government appointments on the eve of the Federal Election restack the arts with a new look Australia Council Board.
Temporary measures, uncertain future: Budget 2022-23
How best to imagine our future after floods, pandemic, war and more? It's the challenge confronting electoral candidates across Australia – a challenge which the Treasurer did not rise to this week.
Libraries as hubs for change post pandemic
Embracing new technologies and responding to the needs of their communities, our public libraries have been evolving with the changes of the pandemic.
Painters John Olsen & Ben Quilty in conversation
Painters Ben Quilty and John Olsen chat on what it is to place their careers regionally, to face depression (or not), and the role mentorship plays in shaping legacies.
New legal service for writers and illustrators
Authors Legal is a new service that will provide legal advice on publishing matters.
Reimagined Indigenous Art Fair bounces back bigger than ever
Longer hours for networking, a new $200K large sculpture commission, and the opportunity to connect directly with First Nations artists and designers – the 2022 Cairns Indigenous Art Fair grows in ambition and reach.
Be in the know
More creative space for City of Sydney (NSW)  
This week, the City of Sydney launched a new creative precincts plan, with Lord Mayor Clover Moore saying the concept is central to the 'Making Space for Culture' objective outlined in Sustainable Sydney 2030-2050 strategy.
Moore said: '…we want Sydney to be known for its world-class cultural offerings – a city that dares to lead, backs curiosity and experimentation and invests in big ideas and new talent. Protecting and creating cultural infrastructure will take innovative partnerships and financing models. We need to ensure that culture is recognised as an integral component of urban development, viewed by policymakers just like health, education and transport.'
Making Space for Culture proposes to: 
Rethink the National Art School and Taylor Square as a major civic and cultural precinct.
Open the Darlinghurst Law Courts to Oxford Street, giving NAS a new front door, and growing public space.
Cultivate a performance precinct in Kings Cross.
Create an innovation and design precinct in Pyrmont and Ultimo.
Support a 24-hour precinct in Alexandria.
Progress the proposed East Sydney cultural precinct centred around Oxford Street.
Introduce not-for-profit creative land trusts to help cultural industries access the property market for affordable, long-term use.
Mental Health and Wellbeing Survey for Live Performing Arts
The problems haven't gone away, and we still need to collect data across the sector to track long term impacts. Support Act's first industry survey is open to anyone who works in music or the live performing arts, including live production crew, managers, producers and live performing artists. All submissions remain anonymous. Findings made available on the website.
Artist Incubator program (WA)
Fremantle Arts Centre (FAC) has been awarded a $100,000 grant from the Australia Council to implement Groundwork, a new initiative to boost the careers of six Western Australian artists, supporting them to develop new career pathways through the realisation of new work. Each artist gets a studio space and a weekly wage while they participate in an intensive, three-month creative incubator from September to November.
In keeping with FAC's commitment to truth-telling and place-based narrative, Groundworks artists are provided with access to custodians of Nyoongar culture to inform their practice and ground their projects to the Country on which they are made, Whadjuk Nyoongar Boodjar. Applications open 4 April. Learn more.
Museums Victoria has announced Gandel Gondwana Garden opening (VIC)
Due to open in late 2022 at Melbourne Museum, the garden will expand spaces for children connecting with the Pauline Gandel Children's Gallery into a new 900 square metre outdoor play-based learning gallery for 6-12 year-olds. First People's stories of Creation will feature throughout Gandel Gondwana Garden. It has been funded by the Andrews Government and Victorian philanthropists, Mr John Gandel AC and Mrs Pauline Gandel AC – their contribution the single largest philanthropic donation to Melbourne Museum. 
Read: International shows and art fairs in 2022
Arts and cultural support for flood-affected communities (NSW)
Flood-impacted arts and cultural organisations, individual artists and collaborative groups in NSW can apply for funding to support the immediate recovery of arts and cultural activities in their communities. The Recovery Grants for NSW Creatives are designed to provide targeted support to individuals and groups in the small-to-medium arts and cultural sector in flood and/or extreme weather-affected NSW communities. Applications close Wednesday 20 April 2022. For more information and to apply here.
Blindside funding cut (VIC)
Blindside is launching a major fundraising campaign through the Australian Cultural Fund to raise a quick $25,000 before 18 April. Established in 2004, the artist-run, not-for-profit space, based in Melbourne's iconic Nicholas Building, it is facing immediate program and staff cuts, with the recent loss of support from Creative Victoria. 2022 programs are in jeopardy including their Artist Mentorship Initiative, First Nations Projects, Emerging Curators Mentorship, staffing and more.
The $70,000 income loss follows 8-years of consistent support from Creative Victoria. It comes after a period of uncertainty following the Nicholas Building being put up for sale in 2021, casting a further shadow over Blindside's future. In 2019, Blindside achieved its goal to make exhibition space free (no hire fees) and to pay more artists, curators and writers for their work. Grassroots organisations like Blindside are essential for artists to explore, create ambitious and challenging works, develop networks and take critical steps forward in their practice. All money raised will go directly to programs supporting artists. To donate.
Quick diary dates
Byron Writers Festival 2022 has announced it will take place this August 26 — 28 at a new site, the North Byron Parklands.
Announced today, Dark Mofo organisers have announced the program for Hobart's winter solstice festival, with 'Resurrection' as the theme for the two-week event, taking place from 8–22 June 2022.
ACMI, Australia's national museum of screen culture, and the Italian Institute of Culture, Melbourne, are proud to present the Milan Design Film Festival for the first time at ACMI Cinemas in Melbourne from 19-30 May.
The Audible Edge Festival of Sound will take place in Perth between 23 – 30 April, an artist-run festival of experimental music, contemporary classical, sound art and avant-garde jazz.
Make It has new dates and will run Saturday 14 and Sunday 15 May at the Angliss Conference Centre in Melbourne. The best of Victorian screen and broadcast industry talent will present across panels on career paths and opportunities.
Canberra International Music Festival is presenting free lunchtime concerts at The Drill Hall on Wednesday 27 April, Thursday 28 April and Friday 29 April from 12:30-1:15pm. Registration is essential. Book here.
Top Arts 2022 – showcasing work by leading VCE studies – is on display from 17 March – 24 July  at The Ian Potter Centre: NGV Australia, Federation Square.
New inaugural major late-night creative event, Art After Dark Melbourne, will be held over one weekend from 13 – 15 May. Check out the program and get cultural.
What's on
ACO opening festival at Walsh Bay Arts Precinct (NSW)
The Australian Chamber Orchestra (ACO) celebrates the opening of its new home with special guests including singer and composer William Barton, singer/songwriter Jimmy Barnes, filmmaker Jane Campion, poet, musician and artist Omar Musa, guitarist Slava Grigoryan, pianist Tamara-Anna Cislowska and actors from the Sydney Theatre Company and more, from 29 April – 1 May. Enjoy live concerts, boundary-pushing collaborations, stimulating talks, engaging family shows, digital live streams, presented at their new home at Pier 2/3.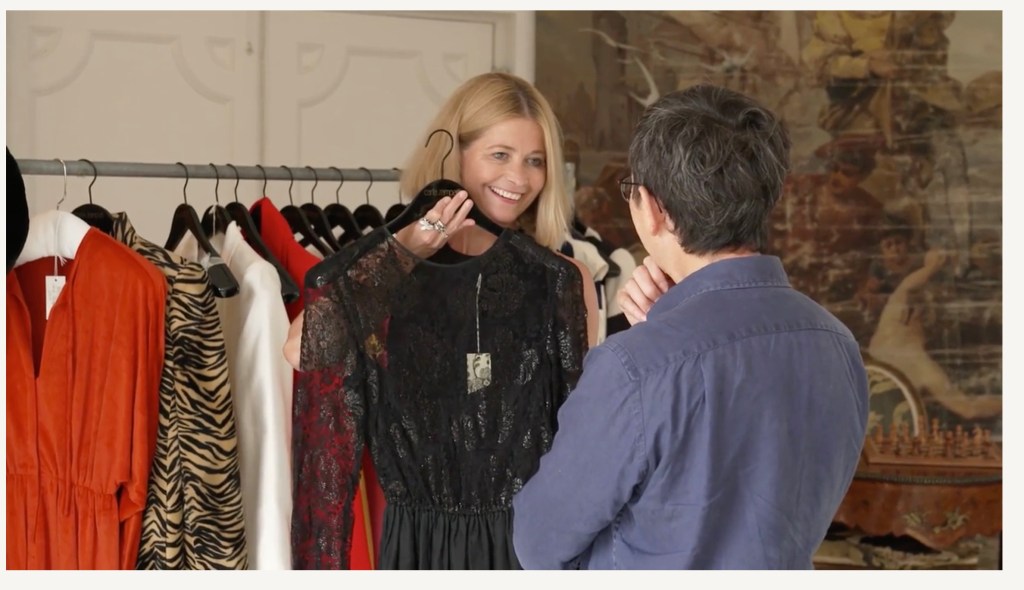 Carla Zampatti exhibition (NSW)
The Powerhouse has announced the first, internationally exclusive retrospective exhibition of renowned Australian designer Carla Zampatti, opening 25 November 2022. The development of the retrospective began with Carla Zampatti in 2019, before her passing. The exhibition will encapsulate the Italian-born designer's trailblazing career from the establishment of her business in 1965 and covering more than five decades of material across 60 garments and objects.
New winter festival for the Northern Beaches (NSW)
A new winter festival is coming to the Northern Beaches for artists, creators and cultural innovators. Held over two weekends in August – 13-14 and 20-21 – Creative Open Northern Beaches will be presented across creative hubs and pop-ups. It will pull together galleries, open studios and digital labs, to designers, musicians and micro-breweries; full program will be released in July. Applications open.
First Nations exhibition explores collaboration (VIC)
Collective Movements is a celebration of First Nations practices of collaboration and collectivity, presented by Monash University Museum of Art (MUMA) from 5 May – 23 July. A wide-ranging project comprising an exhibition, publication and public programs, Collective Movements showcases art centres, creative practitioners and community groups who work with an ethos of collaboration and connection. It brings together multiple disciplines and forms, including possum skin cloaks, ceramics and weavings, a large-scale outdoor mural and monumental indoor painted triptych, an ambitious moving image work featuring classical music performance, and an installation that functions as a gathering and learning space.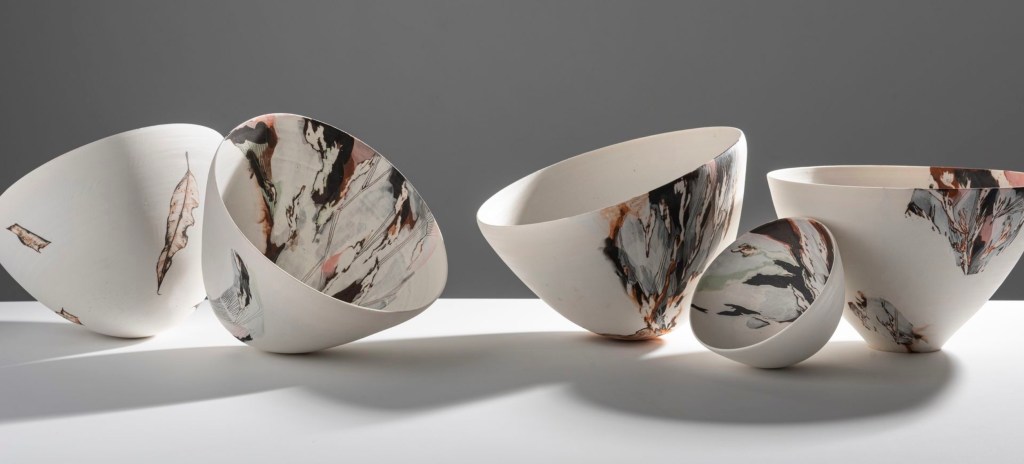 Ceramics celebrated with major exhibition tour
The Australian Design Centre (ADC) has announced SIXTY: The Journal of Australian Ceramics 60th Anniversary 1962-2022 a major touring exhibition that celebrates the 60th anniversary of The Journal of Australian Ceramics. It will tour to 17 art centres across Australia until 2026. Funding from the Visions Australia exhibition touring program and The Gordon Darling Foundation has made it all possible, and is presented in partnership with The Australian Ceramics Association. Curated by Anna Grigson, ADC's Lisa Cahill with design by Studio Garbett, it opens at ADC 31 March – 25 May, before heading to Alice Springs, Cairns, Cowra, Adelaide and beyond.
Gallery rehang for Benalla (VIC)
Benalla Art Gallery has recently completed a Collection re-hang, with the new exhibition drawn entirely from the significant gift of works made by Laurence (Laurie) Ledger MBE, his wife Erma Ledger, who gifted over 450 works which are dated from the 1840s through to the 1980s, as well as an acquisition fund. The Ledger Collection will remain on show in the Ledger Gallery into 2023.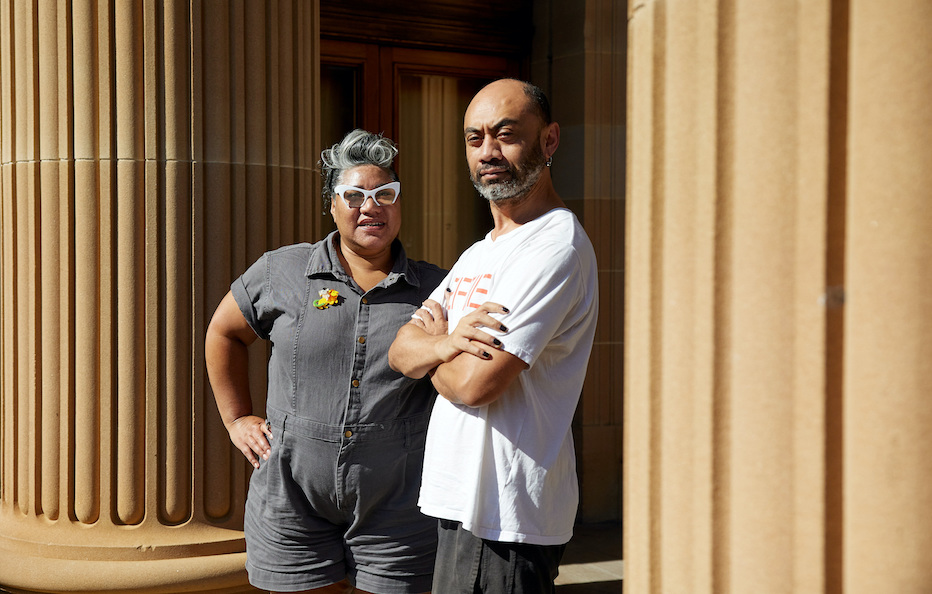 Weekend of performances at AGNSW
Sydney-based artists Latai Taumoepeau and Brian Fuata will be presenting a weekend of live, free performances scheduled from 12pm-4pm and taking place throughout the Art Gallery of NSW. It is part of the project, MONUMENTAL (working title), which features 15 Australian artists and collectives with a performance practice from across diverse practices, genres and communities.
From an aerial dance on the building's exterior, to participatory tours, song, movement, ceremonial practice and unexpected interventions, visitors will find live works and playful transformations unfolding across the Gallery. Latai Taumoepeau and Brian Fuata have themed the program on the idea of the 'monument'; what is chosen to be revered and memorialised, how the idea of the monument can evolve and change overtime. View the full program.
Creative engine in Geelong (VIC)
Community Fuel, Geelong Arts Centre's newest Creative Engine initiative is inviting local creatives to pitch ideas to the Geelong community through a live series of micro-grant events, with all money raised from tickets sold awarded to the winning pitch, as well as dollar-for-dollar matched funding from Geelong Arts Centre. Online applications are now open. Events in June, July and August.
Important Aboriginal exhibition in Canberra to coincide with Triennial (ACT)
The 'heart' of this exhibition is the relationship to Country expressed in diverse and sometimes oblique ways by four generations of First Nations artists from Arnhem Land and beyond, exploring relationships to Country in an exhibition at The Drill Hall. Core works come from a remarkable private collection of bark paintings assembled by Donna-Marie Kelly and Andrew Dyer and are augmented by significant works from the ANU Art Collection. Jo Holder founded The Cross Art Projects, will speak about the work Friday 29 April 5:30pm. Exhibition 16 April – 12 June.
Exhibition decoding Aussie spies (ACT)
A new exhibition tackles the decrypting the work of Australia's cyber intelligence front line at the National Museum of Australia. It is a rare look at the history, techniques and future of Australia's enigmatic signals intelligence and cyber defence agency. DECODED: 75 years of the Australian Signals Directorate explores the exploits and achievements of ASD, from wartime 1940s to post-9/11 confrontation against terrorism and contemporary cyber-crime challenges. Showing until 24 July 2022.
Repatriated spears on view (NSW)
Three Indigenous spears taken by Lieutenant James Cook from Kamay (Botany Bay) in 1770 will go on display at the University of Sydney's Chau Chak Wing Museum from 8 April 2022. The Kamay spears are returning to Sydney for the first time since they were taken more than 250 years ago.
The three Kamay spears will be displayed alongside 37 contemporary spears, together representing the 40 taken away by members of the Endeavour's crew. This occurred after Gweagal men resisted the landing party, then withdrew after being shot at. 'Gweagal' refers to the clan of the Dharawal peoples, traditional owners of the southern area of Kamay (Botany Bay). Showing 8 April – 10 July
Want more? Visit our Event page.
Review highlights
Exhibition review: Elvis: Direct from Graceland (VIC) ★★★★★
An expansive showcase of the entertainer's evolution in style, exclusive to Bendigo Art Gallery.
Opera review: The Phantom of the Opera (NSW) ★★★★ 1/2
Delivering steroid-size spectacular wow and performances to match, this year's Handa Opera on the Harbour hits the highs.
Book Review: The Writer Laid Bare, Lee Kofman ★★★★☆
A multi-layered memoir of literary wisdom.
Theatre review: Stay Woke ★★★★☆
Brotherly love tested through a vigorous examination of (identity) politics.
Comedy review: Judith Lucy and Denise Scott, Still Here ★★★★☆
Old friends and sparring partners are back on stage to don crochet gym wear and make merry.
Head to our Reviews page for more.
[ad_2]

Source link